An Ol' Broad's Ramblings
I have been attempting to stay away from as much politics as I can.  The stress level is high, the pain level is higher, and I'm about on the verge of explosion! I didn't even watch the hearings today, which had the Mr quite puzzled! So, when I saw this…  I think I need Xanex, Valium, something!
Amid scandals, White House announces star-studded concert in East Room
Amid sequester and scandal in Washington, the White House announced Friday that the president and first lady will be hosting another concert as part of their "In Performance at the White House" series later this month.
The event will be held in the East Room of the White House and honor singer and songwriter Carole King, who will be awarded the 2013 Library of Congress Gershwin Prize for Popular Song. King will be the first woman to receive the award, the White House noted in their announcement.
The program — to be streamed on the White House website and broadcast on PBS stations the evening of May 28 — will also feature performances by Gloria Estefan, Billy Joel, Jesse McCartney, Emeli Sandé, James Taylor, Trisha Yearwood and King herself.

Nero fiddles while Rome burns!  There is something seriously wrong with that dude!  The country is going to hell in a hand basket…actually, I think we are already there, and this asshat is having another lavish, star studded, party???  There are no words to describe what I'm feeling.  Even narcissist can't completely cover what this man/child is, but he is in serious need of psychiatric care!
It isn't bad enough this poser in chief is riddled with scandals, does he have to insult our Marines, as well?
Apparently, yes….yes, he does. The guy has NO respect for our military, no matter the branch. Oh, he can say he honors them, and that hootchie dressin' mama he's married to can lay claims as well, but time and time again, they have both proven they have NONE, whatsoever!
Dude…hold your own freakin' umbrella, or get one of your lackeys to do it, but for the love of pete, do not DEMAND a Marine to break protocol, and hold it for you! Oh…that's right…you don't know how they work, do you!
MCO P1020.34F of the Marine Corps Uniform Regulations chapter 3
3035. UMBRELLAS (Female Marines). Female Marines may carry an all-black, plain standard or collapsible umbrella at their option during inclement weather with the service and dress uniforms. It will be carried in the left hand so that the hand salute can be properly rendered. Umbrellas may not be used/carried in formation nor will they be carried with the utility uniform. (emphasis mine)
Note there is NO provision for a male Marine to carry an umbrella under ANY circumstances!
Incompetent. Clueless. And very, VERY, dangerous!
I am trying to continue to respect the office, but I can NOT respect him!
In wake of scandal, Obama ousts IRS chief — who was leaving anyway
President Obama announced Wednesday that acting IRS Commissioner Steven Miller would resign in the wake of the agency scandal in which conservative groups were targeted — though Miller was apparently set to step down anyway.
An official close to Miller told Fox News, shortly after Obama's brief announcement, that the IRS chief was "set to resign the position of acting commission as of early June." He was planning to leave the IRS entirely a "couple of months later, regardless of the current controversy," the source said.
These details were not mentioned by the president as he announced Wednesday evening Miller was resigning. Obama spoke following a meeting with Treasury Secretary Jacob Lew and other top department officials in which they reviewed a highly critical inspector general's report on the practice. The report concluded poor management allowed agents to improperly target Tea Party and other groups for more than 18 months, starting in 2010.
If you watched that so called press conference, and didn't laugh your hinder off, you just might be a "progressive"!  The phony outrage was hilarious!  Not only did he fail to mention the guy had already planned on leaving, he also didn't mention the fact that the majority of these events occurred under his predecessor's watch!  And you can't tell me Obama didn't know about this!  The dude has to be the most ill informed POTUS ever to step foot in the White House.
Oh, and it's WAY past time to repeal the 16th Amendment!!!
I'm gonna say…. BOTH!
Apparently, if you love this country, and want her to succeed, you are an enemy of the "state". If you believe that people are capable of supporting their families, instead of relying on the "state", you are their enemy. If you believe that the U.S. Constitution should be upheld at every level, you are their enemy. If you speak out against the out of control spending, you are the enemy. Basically, if you say anything against this administration's policies, you are definitely the enemy, and a racist as well.
WE knew this in depth scrutiny was happening. THEY called us paranoid, and conspiracy theorists. Well, I think we've been vindicated by the IRS's admission to this practice. Obama said 'IF' this happened? Apparently, someone keeps him completely out of the loop and fails to keep him informed of current, and quite serious, events. I don't think I've ever seen such an ill informed, or misinformed, bunch in my life.
I happened to hear part of Sean Hannity's show yesterday on my way back the doctor in Jackson. There was a caller who described almost the same sort of scrutiny at the airport, coming home from Jamaica, as I had received. Luckily, I wasn't taken into the little room with the two female security agents, but the rest? Yep, excessive groping. She found out that the reason for the extra scrutiny, from the agents themselves, our government had put her on a list for such actions. It got me to wondering… Was that why I had so many security agents groping me? Not just in Jamaica, but when we arrived back in Memphis, I had to be groped again, just to get out of the airport. Even the Mr is wondering, because I too have spoken out against this administration, was I targeted? I have no group, but the lady caller did… A ministry for the troops with the word "patriot" in the name.
So, it's not just the IRS that is targeting patriotic citizens. We are all under serious scrutiny in various ways. Yes, we must redouble our efforts if we want to, not save the Republic, but return our country to a Republic!
The IRS Wants to Know If You're a "Patriot"
Matthew Spalding, Ph.D. – The Foundry
Across this great land, patriotic Americans are behaving subversively.
We're quoting from our pocket Constitutions, starting reading groups to discuss our founding documents, even gathering together to "petition the government for a redress of grievances."
Uncle Sam is not amused.
As leaders of tea party groups have been painfully aware for years, the Internal Revenue Service has given "special" attention to conservative groups.
Obama Reacts to Blogger on Benghazi
What the hell is Loyalty Day?  Are we suppose to put state above God?  Not gonna happen!  At least not in THIS house!!
Go read this piece of pap!  For a man who has done damn near everything OPPOSITE of what our Founders intended, all I can say is….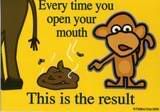 H/T:  The Bunker
Part II. Part I of the interview here.
"I know for a fact that C 110, the EUCOM CIF, was doing a training exercise, not in the region of northern Africa, but in Europe. And they had the ability to react and respond," he told Fox News.
The C 110 is a 40-man Special Ops force capable of rapid response and deployment, a group trained specifically for an event like the Benghazi attack, Fox News reports. The unit was training in Croatia on Sept. 11, 2012, just 3.5 hours away from Benghazi.
"They would have been there before the second attack," the anonymous special operator said. "They would have been there at a minimum to provide a quick reaction force that could facilitate their exfil out of the problem situation."
He continued: "Nobody knew how it was going to develop, and you hear a whole bunch of people and a whole bunch of advisors say, 'Hey, we wouldn't have sent them there because the security was unknown situation.' If it's an unknown situation, at a minimum you send forces there to facilitate the exfil or medical injuries. We could have sent a C 130 to Benghazi to provide medical evacuation for the injured."
Today, the so called POTUS says he's unaware of the blocking of witnesses to Benghazi. Really? Is he not aware of what's going on around him? Is he too busy playing golf and going on vacations?  Only the totally clueless are unaware of this accusation!  If true, then there is a bigger problem than even I thought in this country.
Swiped from Ray and Glenn via FB.
From The Weekly Standard via Vision To America:
"As long as we've got to fight to make sure women have access to quality, affordable health care, and as long as we've got to fight to protect a woman's right to make her own choices about her own health, I want you to know that you've also got a president who's going to be right there with you, fighting every step of the way," said Obama. "Thank you, Planned Parenthood. God bless you."
Now, I don't know about you, but I HIGHLY doubt God is going to "bless" an organization(and the women that utilize their 'services'), that murders His creations (babies), on an hourly basis, to their idols (self, job, etc)! Abortion is NOT 'healthcare'. It is murder. Period. If Margaret Sanger had her way, Barack Hussein Obama would never have been born.
"[Our objective is] unlimited sexual gratification without the burden of unwanted children…" – Sanger, 1922
"The most merciful thing that a family does to one of its infant members is to kill it." – Sanger, 1922
"Give dysgenic groups [people with 'bad genes'] in our population their choice of segregation or [compulsory] sterilization." – Sanger, 1932
"We don't want the word to go out that we want to exterminate the Negro population." – Sanger, 1939
Tanakh – Ezekiel 16
20 Moreover thou hast taken thy sons and thy daughters, whom thou hast borne unto Me, and these hast thou sacrificed unto them to be devoured. Were thy harlotries a small matter,
21 that thou hast slain My children, and delivered them up, in setting them apart unto them?
First, we have John Stossel on our public education system. More money for administration, but no improvement in the quality of education. If you ask me, kids are being so dumbed down, they can't answer simple question about their own country! Oh, they know who won in such and such a season on American Idol, but they have NO idea who fought for their right to be totally oblivious.
Next, we have Tom Sullivan. So, Barack Hussein Obama has decided how much you save for your retirement? YOU earn the money, YOU save YOUR money, but he says no, you can't save that much, so will take it away from you once you hit that mark. Who gave him the right to say who can retire with how much? NO ONE!
And, on that note…. I have things to do today!
Obama Still Not Scheduled to Visit West, Texas
President Obama is still not scheduled to visit the devastated community of West, Texas, where an explosion at a fertilizer plant five days ago killed 14 – including 11 emergency responders – and wounded approximately 200 people.
Up to 75 homes were damaged, as well as an apartment complex that was decimated.
Obama so far has sent prayers and money to the town, but not himself.
According to Bridget Johnson at  PJ Media, Texas senator Ted Cruz said it is "doubtful" that Obama will visit the town.
I'm actually surprised he's bother to mention the devastated town at all!  He can't bilk them for any money, so why would he go and show support for a little town in Texas that doesn't lap up his communist lies?  I mean, it's not like they'd be forking any money over to him, right?  So, no, in all likelihood, he will never step foot in that town, or the county.   After all, he IS going to suck money from the rich libs in Dallas, why waste his time traveling less than 100 miles to thank the 100s of volunteers who have been putting their lives on the line searching for victims of a horrendous blast?
Well, since he's scheduled to attend a big shindig thrown by the Baby Murderers of America, how could he possibly fit it in, after all.  Once again, his true colors shine through!