An Ol' Broad's Ramblings
It's probably a good thing that our internet went out when it did! I've been so bloomin' angry with our so called representatives in BOTH houses, coherent thought has escaped me! The Republicans caved, and bowed to their new master, giving the American people the shaft….AGAIN!
The media was so busy blaming the Republicans for the semi shut down, they didn't bother to consider that it was the American people who were saying NO to Obama and his cronies. Eighteen senators stood up for the people…EIGHTEEN!
Out of 100! What does that tell you? Well, it tells me a LOT! It tells me that there are way too many people in D.C. who don't give a DAMN about the citizens of this once great nation! It tells me that our government is failing WE, THE PEOPLE! It tells me that there are a whole lot of senators that need to be updating their resumes for when they get kicked to the curb by WE, THE PEOPLE! It tells me that WE have been SOLD for $2 BILLION by the supposed leadership! Don't EVEN get me started on the House!!
The government wasn't shut down! The Obama administration had already put plans into place to close OPEN AIR monuments and memorials BEFORE the so called "shut down". Petty little dictator! I have other terms for him, but you REALLY don't want to get me started on HIM!
You can't serve two masters! Apparently, a large portion of Congress has decided which one they are going to serve, and believe me, it is NOT the RIGHT One!
Shared by Jerry.
OOOOOPS! Missed two!!
Is America getting the wake up call yet?  Some are, but way too many still have their heads buried in the sand.  The phony president breaks the law on a regular basis, and congress just sits back and lets him do it, and in many cases, such as this, actually ENCOURAGES it, for their benefit of course.  Now, you and I, us peons, who don't mean DICK to these supposed representative of THE PEOPLE, will be paying through the nose for something they refuse to accept, even though THEY thought it would be a good idea to turn the rest of us into criminals, like them, when we can't afford their exorbitant NON health care. Does anyone else see a problem here?
Obamacare is already picking and choosing what I can, and cannot, have covered in my overpriced health insurance. I noticed a couple of new riders, no one ever asked me about, just thrown in there. The last time I talked to the company, I was flat out told, Obamacare is the reason your costs have gone up, and your coverage has gone down. Save $2500? My fat Aunt Fanny!! Even HE doesn't know what's in the damn thing…just that WE have to pay for some slut's birth control pills, and another hootchie's abortions, and WE don't get a choice in the matter! If the government would get the hell out of the medical/health insurance business, allow people to buy across state lines, competition for your business would be brisk, and the prices would go down. For those who can't afford it…we already have programs in place to help.
GET THE HELL OUT OF MY BUSINESS, AND MIND YOUR OWN. You jackwagons insisted this was what WE needed, even though we said NO. YOU made it law. YOU follow the law….just like EVERYONE ELSE!  You are NOT above the law!  DEFUND THIS PIECE OF CRAP…..NOW!
Obama Gives Congress Obamacare Relief — Illegally
Amy Payne – The Foundry
"Heavens, I have staff who don't make much money. This would be a really big bite for them."
That could be any employer talking about the costs of Obamacare. But it's a Member of Congress—who's happy the President will soften the blow for him and his employees.
Ironically, when Members of Congress passed Obamacare, they kicked themselves and their staffs out of their current subsidized employer (federal government) coverage.
As Robert Pear, veteran health reporter for The New York Times, noted back in 2010, "If they did not know exactly what they were doing to themselves, did lawmakers who wrote and passed the bill fully grasp the details of how it would influence the lives of other Americans?"
When I was in the 4th grade, I had to learn this speech, and recite it for the whole class.  Occasionally, I dust it off, and read it again, thinking what brave men our Founders truly were.  While reading it once again today, waiting to see the Doc, it hit me!  Change a few words, and this speech could be given today, on the floor of the House of Representatives, by one brave man or woman.  The unfortunate thing is, no one is ever in the chambers to actually LISTEN to speeches, good or otherwise.  Our current crop are too busy in the back rooms finagling our demise.
I say again, READ THE WHOLE THING, and pray we have someone out there with the same courage of conviction, who will step forward. (I'm putting the "change" in parentheses…judge for yourself.  Did I miss any?  Misname?)  I dare just one of our so called representative to read THIS speech on the floor of either house of Congress!
March 23, 1775
No man thinks more highly than I do of the patriotism, as well as abilities, of the very worthy gentlemen who have just addressed the House. But different men often see the same subject in different lights; and, therefore, I hope it will not be thought disrespectful to those gentlemen if, entertaining as I do opinions of a character very opposite to theirs, I shall speak forth my sentiments freely and without reserve. This is no time for ceremony. The questing before the House is one of awful moment to this country. For my own part, I consider it as nothing less than a question of freedom or slavery; and in proportion to the magnitude of the subject ought to be the freedom of the debate. It is only in this way that we can hope to arrive at truth, and fulfill the great responsibility which we hold to God and our country. Should I keep back my opinions at such a time, through fear of giving offense, I should consider myself as guilty of treason towards my country, and of an act of disloyalty toward the Majesty of Heaven, which I revere above all earthly kings.
There are actually some folks who believe that Congress being in recess is a bad thing? 

  Uh…ok.  They should be doing SOMETHING!  Well, no…no they shouldn't.  It is my opinion that Congress, both houses, plus the other two branches have done quite enough, and it is time to start UNdoing a great deal of what they have already done.  And I don't mean just THIS bunch.  I'm talking about damn near every Congress since the git go!
Ya see, someone seems to think that our federal government has a lot more power than they were given by the U.S. Constitution, which was adopted long before you or I were even a gleam in our GRANDDADDY'S eye.  They, on the contrary, have a lot LESS power than they have been using, mostly for personal gain, and need to be reminded, once again, they do NOT have the right to slap a chit load of meaningless laws on the books 'just cuz they can'.  Well, they can't, but they have.
So, here we have this 'immigration' issue, that is not about immigration at all.  Nope.  Immigration is when a person decides, "Hey, I'd like to move to the United States of America, become an American citizen, with all the rights, granted by God, and privileges accorded to a legal American citizen!" Then, they begin a process of doing just that, following all the rules and regulations that it takes to become a legal resident, then citizen, of these fine United States. THAT is a quite simplified version of immigration. Obviously, there is a bit more to it, and with our feckless weasels in charge, becoming a legal citizen has become ever more difficult, even though the vast majority of those WANTING to go through the process are just the type of folks we WANT to come and join our happy family.
Now, what they are calling 'immigration' is nothing more than giving the ok to criminals to be criminals, but become not criminals with the stroke of a pen. I'm looking for the logic, but can't find any.

Everybody has a sob story…some are sobbier than others, but the story is still there, true or not. Legal citizens have their own stories too, ones which our feckless Congress refuses to even acknowledge. How many deaths have been caused by criminals invaders? How many children have been raped by criminal invaders? How many tons of life destroying drugs are on the streets right this minute brought in by criminal invaders? How many billions of taxpayer dollars have been spent on criminal invaders, to the detriment of legal citizens?
All branches of the government take an oath of office, "to protect and defend" the Constitution. With such criminal inviting bills, they are doing just the opposite. In the Constitution, it states, rather plainly I might add, right there in the Preamble, the WE are the government, and WE "…establish Justice, insure domestic Tranquility, provide for the common defence, promote the general Welfare, and secure the Blessings of Liberty to ourselves and our Posterity…", and WE don't want THEM using our supreme law of the land to wipe their collective, elitist asses. As a matter of fact, WE are getting pretty damn sick and tired of elected officials forgetting just who they work for, and who pays their salaries.
WE don't have to promote 'general welfare' for criminals.  As a matter of fact, we have a whole slew of laws on the books that says we don't have to, and it would be really nice if Congress would remember this little tidbit.  And we talk about 'welfare', we do NOT mean a monthly check paid by the taxpayers to ANYONE, legal or not.  Folks are provided opportunities, and if they choose not to take advantage of their own God given talents, that is THEIR problem, NOT ours.
So, when you go to your townhall meetings with your Congress critters, House and/or Senate, and they tell you they'll find tooth and nail to prevent the legalization of MILLIONS of criminals, let them know that if they are talking out of both sides of their mouths, as usual, that actions have consequences, and you won't forget when it comes time for that election donation they want from you, and your vote can't be bought with pretty words that mean nothing. 
NO AMNESTY!  For anyone, from ANY country!  And that includes those terrorists that have been sneaking across the border as well!  SECURE THE FREAKIN' BORDER!!!  Do your damn job!!!
5 Immigration Questions for Your Congressman
Gerren McHam – The Foundry
During the August congressional recess, a pro-amnesty coalition of business and union interests is putting the squeeze on members of the House of Representatives to pass a "comprehensive immigration reform" bill similar to the Senate-passed monstrosity. But hard-working Americans also have a voice and can speak up in town halls with House members while they're in the districts. Here are five questions to remind them of the wisdom and importance of taking a step-by-step approach to immigration reform.
Unless you've been under a rock, and I've of the mind that many people in the country actually ARE under said rock, you'll know what a cluster **** this whole Obamacare really is!  The government can't, efficiently, run itself, yet believes, for some bizarre reason, they can run your life, via 'healthcare' and numerous other nonsense, with no problem.  Since no one in Congress, including then Speaker of the House, Nanny Pelosi, none of them actually knew what was in this bill.  They just knew their messiah had spoken, with the union's hands up his butt, and that was good enough for them!
Oddly enough, I was one of those people who actually read the bill…all 2700 pages of it.  No, not all at one time.  I do have issues with my gag reflex y'know!  But I read it, along with many other people who aren't actually paid to do the job of Congress, and what WE found was appalling.  The different incarnations of the bill didn't get any better either.  What SHOULD have been struck down in the Supreme Court as unconstitutional, and it IS you know, has become the biggest disastrous death trap since the 'Smart car'.
All the House has to do is refuse to fund this piece of garbage, and the problem is solved.  Have they?  No.  Will they?  Honestly, with the chicken chits we have that are SUPPOSE to represent WE, The People, I highly doubt it.  Can we say COWARDS?  I knew we could!  Not a spine, or a pair, in the whole bunch!
Obamacare's Dirty Dozen Implementation Failures
Chris Jacobs – The Foundry
Last week, the Obama Administration attempted to spin its announcement of a one-year delay in Obamacare's employer mandate as an effort to implement the law "in a careful, thoughtful manner." Don't be fooled. Even Democrats have admitted the law has turned into a massive "train wreck," with delays, glitches, and problems aplenty. Here are a dozen more Obamacare implementation failures.
1. The CLASS Act: ABANDONED, THEN REPEALED
One Democrat famously called this new long-term care entitlement "a Ponzi scheme of the first order, the kind of thing that Bernie Madoff would have been proud of"—and so it proved. In the fall of 2011, the Department of Health and Human Services (HHS) admitted CLASS could not be implemented in a fiscally sound manner—and Congress eventually repealed the program outright.
Honestly, with a very few exceptions, I'm so flippin' disgusted with the lot of 'em, I'm at the point where, come hell or high water, they ALL need to go!  We need to start from scratch…AGAIN!  Kick the whole bunch, legislative, DEFINITELY the executive, judicial, and all the damn alphabets, to the curb!  The good ones, that have stuck with their oaths…which are few and far between, we can keep to help get our Constitutional Republic back where it belongs.  The rest of 'em?  Not one penny in benefits!  Let them struggle the same way we have been struggling because of their criminal activities.  Some need to be behind bars!!  Physical labor to earn their keep!  Cleaning sewers might be a good job for them, since they've dished out so much chit!  We are past the point of tolerance!  Stop wasting OUR money!!
The House of Second Chances
Amy Payne – The Foundry
The farm bill died in the House—but could it live again?
House Majority Leader Eric Cantor (R-VA) is reportedly pushing to split up the old farm bill and take food stamps out of it.
The Heritage Foundation has argued that it didn't make sense to combine the bloated food stamp program with farm-related programs in the first place. It is supposed to be the "farm" bill, after all. And with food stamp costs doubling under President Obama, it's a program that deserves a careful look on its own.
Splitting up the bill is the first step toward reforming both food stamp and farm spending. In a new paper, Heritage experts Daren Bakst and Rachel Sheffield write that "The House now has a second chance to pass a farm bill that benefits taxpayers, farmers, and food stamp recipients."
This does NOT make me very happy, or confident! She's dropped.
Honestly, I have no idea why these two still call themselves Republicans, much less TRY to pretend to be conservative.    Dudes!  It ain't workin'!  We've got your number!!  And it's LOW!!  Y'all can either snap out of your stupidity, or find another line of work!
The whole state is here, and you can find yours, if in another state, here.  You can find the bestest of the whole lot is here, then it goes downhill!  Needless to say, all the ZEROES are Ds, but what's more disappointing is how many R's that are below 50%.  Shoot, there is even a D or two that rank HIGHER than some Rs.  *shakes head*  We have GOT to fix this problem!!!  What is best for the country is not a bunch of self serving yahoos, spending OUR money on crap that does NOTHING to improve the nation, or her citizens!
There are a few items that have come to my attention over the last few days…week? Well, anyway, I've noticed but have been a wee bit busy with real life. Yes, I DO have a life that does not include sitting on the internet. As a matter of fact, the internet has become a bone of contention with me, as has the news on the idjit box.
The most recent to come to my attention is the approval, or lack there of, of the top four Congress critters, Reid, Pelosi, Boehner and McConnell. Guess which one is most reviled! Yep….Nancy Pelosi is viewed as the most polarizing of the bunch, although the rest didn't fare too well either.
The top Republican and Democratic leaders in the U.S. House and Senate are a generally unpopular foursome, with Democratic House Minority Leader Nancy Pelosi being the most well-known, but also the least well-liked. Thirty-one percent of Americans view Pelosi favorably and 48% unfavorably. Her resulting net -17 image score compares with -11 for Democratic Senate Majority Leader Harry Reid, -10 for Republican Speaker of the House John Boehner, and -8 for Republican Senate Minority Leader Mitch McConnell. (Via Tea Party Economist via Gallup)
To be perfectly honest, I think her 'favorably' numbers are WAY too high!  31%?  Seriously?  The woman is a shrew!  A horrible, evil, shrew!  Her arrogance ranks right up there with D'Bama's.  SHE knows better than you how you should live your life.  Don't forget, she's the one who marched through Tea Party activists, with the infamous gavel.  I'd love to smack that smirk off her face!
Then, there is the recent terrorist attack at the Boston Marathon.  For reasons known only to themselves, there are actually people who are big fans of the little jihadi who murdered 4 people.  This totally baffles me!  As seen on Twitter (Via Clash Daily):
"Call me crazy, but I know Jahar is innocent. There is no evidence whatsoever, you're all going by what the police SAID. #freejahar"
"America tells you to stand up for what you believe in, and that's exactly what I'm doing! #FreeJahar HE IS INNOCENT!!!!!!!"
"Don't believe everything you hear and see on the news. Governments have lied to us before. #FreeJahar He is an innocent man!!"

Are these people serious??? We've seen the pictures…what more proof do they need? The POS put that backpack down just a few feet from 8 year old Martin Richard and MURDERED him! He even ran over his own brother, killing him too!  There is an odd, and dangerous, obsession coming from the left.  The hero worship of murderers (Abu-Jamal) and tyrants (Che) speaks volumes about our education system, and the main stream media.  (Read the whole piece)  If you are one of those clueless, please, do yourself a favor, and look up the facts…FACTS…of both animals.  Educate yourself!
Also of major concern, in regards to the attack, the older brother, Tamerlan Tsarnaev (killed by younger brother), was on two separate watch lists.  Excuse me?  Why was he even in this country?  He was not an American citizen, and should have been under surveillance, and deported!  Top this all off with the FACT that they were being supported by the taxpayers, via the welfare system.  So, we PAID terrorists to kill innocents.  Oh yeah…lots of logic in THAT one!
Over in Belgium, homosexual/feminist 'activists' (FEMEN) are taking their 'cause' to new levels of depravity.
The four women, representing the pro-abortion and homosexual group FEMEN, took to the stage where they disrobed to reveal black-painted slogans on their bare chests and backs, such as 'my body my rules,' and 'anus dei is coming.' They also held signs reading 'stop homophobia'. The women doused the archbishop with water from bottles formed in the image of the Virgin Mary.
The patience of this man is astounding! He has been attacked on a regular basis for standing up for his faith. "Blessed are you when they revile and persecute you, and say all kinds of evil against you falsely for My sake." Matthew 5:11 "If the world hates you, you know that it hated Me before it hated you. If you were of the world, the world would love its own. Yet because you are not of the world, but I chose you out of the world, therefore the world hates you." John 15:18-19 Things are only going to get worse. Be prepared!
Oh yes, and once again, Congress is putting themselves above the laws they impose on the rest of us.
Lawmakers on Capitol Hill have been quietly negotiating behind the scenes to exempt themselves and their staffs from the insurance exchanges in Obamacare, according to one report.
They make the laws….they break the laws. Now, you'll have to excuse me if I believe this is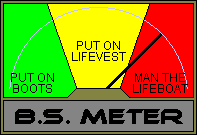 There's more, but I have things to do, places to go, people to see, and such! 
I'm sure you've noticed I'm VERY lax in my posting lately. I really AM sick! Honest! And lemme tell ya…this seriously sucks. I wanna go home!
Anyway, Publius Huldah has written a rather fascinating piece entitled….
The Balance of Powers Act – How People Are Destroyed For Lack of Knowledge.
Here's a little snippet:
In order to write intelligently on our Constitution, one needs to have studied and understood the original source writings of our Framers.  No matter what your educational level, if you don't know what is in our Declaration of Independence and federal Constitution; and if you are not familiar from personal study with The Federalist Papers, The Kentucky and Virginia Resolutions of 1798, Madison's Report on the Virginia Resolutions (1799-1800), and Madison's Notes on Nullification (1834), among other original source writings, then you have no business writing about these issues.
But we are flooded with rubbish about the Constitution put out by law professors, history professors, Ph.Ds. of this or that, Heritage Foundation, those with no academic qualifications, and politicians. And none of them know what they are talking about!
Heritage Foundation, too?  sigh…  Well, she is the expert, and she doesn't tolerate fools.  She's right.  There are too many talking and teaching about a subject they haven't even studied in depth.  It's rather sad that a large majority of our so called representatives aren't familiar with the Founders, their writings, and the intent.
As I've told her time and time again, she almost scares me!  Heh!  The woman is brilliant, and retains the knowledge from everything she has read…photographic memory, don'cha know.  Yep, she is one amazing lady!  As I told Marsha Blackburn the last time I saw her, she really needs to have P/H go to D.C. and school those folks up there that are screwing up the country!!
Go read the entire piece.  Read her papers on her blog.  Read the links she provides.  Study!  We must educate ourselves!  We cannot allow the federal government to continue to usurp power!  It's not theirs….. IT'S OURS!!!
Feds Spend $1.5 Million to Study Why Lesbians Are Fat
The National Institutes of Health (NIH) has awarded $1.5 million to study biological and social factors for why "three-quarters" of lesbians are obese and why gay males are not, calling it an issue of "high public-health significance."
Brigham and Women's Hospital in Boston, Mass., has received two grants administered by NIH's Eunice Kennedy Shriver National Institute of Child Health and Human Development (NICHD) to study the relationship between sexual orientation and obesity.
Just who thought this was a good idea? How 'bout let's foot the bill for a study on why members of Congress are assholes!!!!  Give me 1.5 MILLION dollars, and I give ya an answer!  And find out just who are the worst assholes!  Most would be Democrats, but I can guarantee there would be quite a few Republicans on that list as well!
It's OUR freakin' money!  Use some common sense once in a while!  If this is such an important study, there would be PRIVATE financing!!
"The President says….!" "The President says….!" Well, the so called president is a lying sack of male bovine excrement! I know…you're shocked, aren't you.( /snark) Ya know, Adolph Hitler, and his top echelon aka cronies, believed their own propaganda, too!
Harry Reid's Senate still hasn't passed a budget, even though the House has sent them one on a regular basis for the last four years. Now, tell me, who is at fault again? Oh that's right…it's BUSH'S fault! Can these people never take responsibility for their own actions?  Or INACTION?

Who's idea was sequestration? Well, it sure wasn't Bush's. Nope, that came from the Liar in Chief. Yet now, he turns around and blames the Republicans for HIS actions. Does the media call him on it? Well of course not! That would mean they'd have to actually do their jobs, and MR Obama might get his noise out of joint. Honestly, I've never seen such a whining titty baby in all my life. A spoiled little boy who throws temper tantrums, and blames someone else when the lamp gets broken.
I'm pretty fed up with the pettiness of this administration, and thanks to the low information voter, the ones that spend their time watching Honey Boo Boo, whoever the hell she is, and American Idol, instead of looking for the truth, we are stuck with him for four more years.  Well, unless the House uses what sense is left, and starts impeachment!

No children are going to starve! No air traffic controllers are going to let your plane crash! In the grand scheme of things, $86 billion is a drop in the bucket. Or is it $89 billion? Whatever. It's still NOTHING compared to the billions upon billions that are wasted by the federal government and it's alphabets on a daily basis! The Democrats better pull their heads out of their collective hind ends, and get with the program! THEY are the reason this country is in the mess it's in, NOT Bush! NOT the Republicans!  THEY took over Congress in 2007, when that simpering botox queen snagged the gavel!
First cut….Obama phones! Second, all foreign aid to countries that will still hate us for free. Third, cut YOUR freakin' salaries, and give it to the men and women who actually EARN theirs….the U.S. Military. And the list goes on. We don't need to know why salmon swim up stream…they just do! We don't need to watch shrimp on a treadmill. Who cares! Head Start is a waste of money, since any benefits gained are lost by the time the rug rats are in the 3rd grade. Oh, the list is endless! Now get up off your sorry asses and get to work! The border is NOT more secure than it's ever been. We have NO business supporting murderers for decades…one bullet, problem solved! We have NO business supporting criminal aliens, AND their offspring. And NO MORE money for Obama's cronies, in Hollyweird, or anywhere else! Imagine the BILLIONS we could save if Congress would do the job set forth in the Constitution, and no more! Mind boggling!
Oh, and one more thing….the Obama's are no longer allowed to take lavish vacations!  If we can't, they can't!  AND they will start paying the taxpayers back every single dime they have stolen from us so they can tote their friends off to far off exotic places! And for the love of all that's holy, tell that woman to stop spending OUR thousands on those butt ugly clothes she keeps exposing us to!  Dear Lord, has that woman no taste at all???

ENOUGH!
Where Could We POSSIBLY Cut the Federal Budget?
The Foundry
If you had to cut your family's budget, where would you cut?
Would you immediately start starving your children and stop wearing shoes? Of course not. You would look at the extras in your life—whether they were coffee shop lattes, movie tickets, or restaurant meals.
It's a good thing the President wouldn't be handling your budget. As Dan Holler of our sister organization, Heritage Action for America, has said: "If President Obama were making the decision for your family… he'd tell you to stop buying gas for your car and explain how you could only eat five days a week."
Congress has known this was coming. The House has sent budget after budget after budget to the Senate. What does the Senate do? Not a damn thing. With Harry Reid as head honcho, what can they do? Even if the Dems in the Senate gave a happy crap, Harry Reid won't even let the bills come up for discussion. Is Obama pulling his strings, telling him not to deal with the House? Is Harry Reid senile? Thinking America would like to know! We'd also like to know why there are so many really stupid Senators that insisted on keeping that damn useless piece of crap as Majority Leader. He is not doing the job, so why hasn't he been removed? By force, if necessary!
The Democrats don't want to cut spending. It's just that simple. They don't care if you are having a tough time of it, they want their hand out programs so they can get votes. This is not what America was based on when the Founders drew up those extremely, completely forgotten by the left, documents. Well, WE haven't forgotten them, and we are getting more and more angry by the minute. This OUR money they are wasting! If you ran your household, or your business the way those damn fools in D.C. run the government, you'd be out on the street, wondering what the hell happened. Well, I think we need to do the same thing the the majority of Congress! Toss they sorry asses out on the street, let them wonder, and replace them with actual 'citizen legislators', NOT career politicians.
Raising taxes even more will NOT solve the country's problems. Stop freaking spending! It's NOT your money! If the Dems are so concerned about people paying their fair share, how about taxing all those people who pay NOTHING AT ALL? They are NOT paying their fair share, and they are the ones who are getting the benefit of someone else's labor! I'm not talking about Social Security, or Medicare. I'm talking about the generations of 'you owe me's'! Cuz honestly, no one is owed a damn thing!
How about we start with Congress? Not with a pair of fingernail scissors! Not a one of them needs a salary! Travel expenses ONLY! And I mean COACH! Or let them drive to and from D.C. In their OWN vehicles. Wouldn't THAT be a shock to their systems. Then, we cut their staffs, by half. Then, we cut all the benefits of the rest of the unionized government employees. Then we cut those stupid do nothing programs, most of which are redundant. But not "ONE DIME" will be cut from our men and women in uniform!
Spending Cuts Are Happening, One Way or Another
The Foundry
Federal budget cuts called "sequestration" are scheduled to hit in just 10 days. The sequestration cuts are not perfect—they're a blunt instrument to cut spending, rather than a deliberative plan that sets priorities, trims entitlements, and cuts other spending. But they are law.
It would be better to replace them with smarter cuts, but the reality is that Washington has to start cutting spending now. Real program reforms and a balanced budget are the only way to solve our continuing fiscal crises. So it is critical that Congress keep its word and follow through on these spending cuts to prove it is serious about bringing our budget into balance over the next 10 years.
Now that the March 1 deadline is approaching, the President is urging Congress to offset the sequestration budget cuts with more tax increases.
That's simply unacceptable, says Heritage's Grover M. Hermann Senior Fellow in Federal Budgetary Affairs, Patrick Louis Knudsen: "President Obama has already pocketed a $618 billion tax increase, so simply holding the line against taxes is a given."
Senators Got 154-Page 'Fiscal Cliff' Bill 3 Minutes Before Voting on It
The U.S. Senate voted 89-8 to approve legislation to avoid the fiscal cliff despite having only 3 minutes to read the 154-page bill and budget score.
Multiple Senate sources have confirmed to CNSNews.com that senators received the bill at approximately 1:36 AM on Jan. 1, 2013 – a mere three minutes before they voted to approve it at 1:39 AM.
Do you sign a contract without reading it first? If so, you are as stupid as those 89 U.S. Senators!
The bill is 154-pages and includes several provisions that are unrelated to the fiscal cliff, including repealing a section of ObamaCare, extending the wind-energy tax credit, and a rum tax subsidy deal for Puerto Rican rum makers.
Excuse me?  Tax credits for wind energy?  You mean those big ol' wind mill things that kill thousands of birds, including endangered species, on a regular basis?  And rum?  I wasn't aware that rum was a necessity of life, unlike food that is becoming more and more expensive thanks to the fecklessness of Congress, and that fool in the White House.
I'm rather fond of my Congresscritter, Marsha Blackburn.
I think she does the best she can with what she has to work with…*chibber*…the likes of Nancy Pelosi. I don't think I'd be able to deal with that creature on a regular basis. Here is her latest message to her constituents…like ME!
I've heard from many of you these past few days as you've shared your concerns on the Fiscal Cliff. I wanted to take a moment and let you know where we've been, where we are, and where we're going.
It's important to remember we did not get here overnight. In fact, this train has been a long time coming. Since I first took office in 2003, my colleagues and I have worked to make serious cuts into the budget. Every year, I went to the Floor and offered 1, 2, and 5 percent across-the-board cuts. In 2005, we passed the Deficit Reduction Act to reduce the annual growth of mandatory spending. Just last year, we presented the President and his party's leaders in the Senate an opportunity to cut $61 billion as a first step to resolving our spending crisis.
It is a spending crisis. Washington has a spending problem, not a revenue problem. No amount of revenue will address the spending addiction of Washington's bureaucrats. The problems we face will be solved not by raising taxes, but by drastically reducing spending.
Listed here are 4 of the many bills House Republicans have passed this year to help avoid the Fiscal Cliff:
• Sequester Reconciliation Act of 2012, H.R. 5652. The legislation would provide mandatory spending reductions in order to replace automatic cuts to discretionary spending (primarily from defense accounts) in 2013 under the Budget Control Act and to reduce the deficit. The savings generated from these reforms to mandatory programs would first be used to offset the approximately $78 billion cost of replacing the automatic across-the-board discretionary spending cuts that are scheduled to occur on January 2, 2013, under what is known as sequestration. The amount of $78 billion reflects the remainder of the FY 2013 discretionary sequester after accounting for lowering the FY 2013 discretionary cap from $1.047 to $1.028 as provided for in the House-approved Budget Resolution. The additional savings achieved through reconciliation beyond the $78 billion (over $180 billion in the next ten years) would further reduce the deficit.
•    National Security and Jobs Protection Act, H.R. 6365. H.R. 6365 would repeal the across-the-board defense and non-defense discretionary spending cuts scheduled to occur on January 2, 2013, upon the enactment of H.R. 5652, the Sequester Replacement Reconciliation Act of 2012, or any legislation that offsets the automatic sequester with equal or greater spending reductions over the next five years. The bill in and of itself would not repeal the sequester. However, it would ensure that if any legislation to replace the sequester with alternative spending reductions were enacted, the sequester would be shut off. In the event that the sequestration is replaced, the bill would lower the discretionary spending cap for FY 2013 from $1.047 trillion to $1.028 trillion.
•    Pathway to Job Creation through a Simpler, Fairer Tax Code Act of 2012, H.R. 6169. H.R. 6169 would provide an expedited pathway to pro-growth tax reform in 2013. H.R. 6169, the Pathway to Job Creation through a Simpler, Fairer Tax Code Act of 2012, would require the House and Senate to consider tax reform legislation according to an expedited timeline.
•    Job Protection and Recession Prevention Act of 2012, H.R. 8. H.R. 8 would provide a one year extension of all current individual tax rates, as well as the 15 percent top rate on capital gains and dividends. The proposal would also extend for one year the estate tax rates at their current levels, the $1,000 child tax credit, marriage penalty relief and certain educational tax credits. The bill would also provide higher small business expensing limits for one year and would repeal the personal exemption phase-out and the "Pease" limitations in 2013. Finally, the bill would provide a two-year AMT patch which would be adjusted for inflation. Coupled with H.R. 6169, H.R. 8 will ensure that individual tax rates will not increase while comprehensive, pro-growth tax reform is crafter under expedited procedures in 2013.
As we move forward, I wanted to remind you of the promise I made to you not to raise taxes. Our problem is not that Washington taxes too little, it's that we spend too much. I am opposed to raising tax rates. Instead, Congress needs to focus on solutions such as cleaning up the tax code, closing loopholes, addressing meaningful entitlement reform, and making real spending cuts. If we don't change course, we're headed toward a bleak fiscal and economic future.
As you can tell, it's not the Republicans that are blocking anything.  They put forth bill after bill with the same results.  The Democrats (socialists), both in the Senate and the White House, don't want to solve the problem.  They want to spend, spend, spend…and tax, tax, tax so they can spend, spend, spend.  So, when we fall off that 'fiscal cliff', no matter what is put forth, remember just who it is that prevent anything from getting accomplished.
One thing though…it's the House that controls the purse strings.  The House can refuse to fund the Democrats stupidity.  I'd suggest they take that purse, and put a lock on it, until they Dims learn how to balance a checkbook.  Stop funding the alphabets that are pushing crippling regulations.